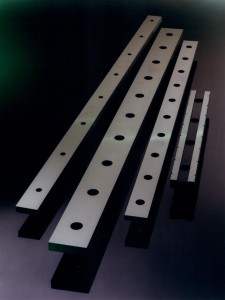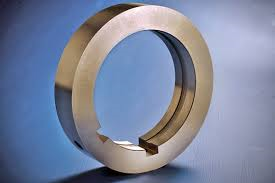 Federal Knife offers metal cutting shear blades and slitter blades for most machines makes and models including, Cincinnati, Accur-Shear, Wysong & Miles, Betenbender, Niagara, Standard, Pexto, Amada, American Hercules, Atlantic, Pacific, Pearson, Gatti,  Gary, Yoder, Welty-Way, Sleer, Iowa Precision, Stamco, Wean, HFW, Shinko, Reika-Werk and others.
***Federal Knife will beat any competitor's quoted price on replacement shear blades by 5% or more guaranteed!! Call or email us today for the best price and delivery. Ask about getting a free sharpening for your set of blades with a new blade set purchase.
Our company specializes in circular metal cutting blades and rotary tube knives and saws as well as shear blades and press brake dies. All knives are manufactured to either OEM or customer specifications.
Spacers and stripper rings are also available to provide a complete tooling setup.
Let one of Federal Knife's product specialists survey your specific application. Using our unique "Performance Match" system, a product engineer selects the correct steel grade and heat treatment to make the best possible blade to match your individual requirements.
It's all part of Federal Knife's friendly customer service. Our goal is to provide you with the most cost-effective slitter blades and shear blades and back it up with superior service.
Precision blade sharpening is available for your circular slitter blades, shear blades, rotary tube knives and saws. We professionally regrind your blades to original equipment tolerances and then hand hone them to a sharp, burr-free edge.
Once they pass inspection, we apply a light coating of oil as a protection from oxidation (corrosion) and securely package each replacement blade for shipping and/or storage.
Call us today, toll free, at 1-(800)-23-KNIFE, or 1-(800)-235-6433, to discuss your requirements with our friendly sales staff. Federal Knife can handle all of your metal cutting blade and shear blade needs.