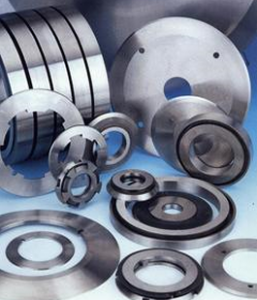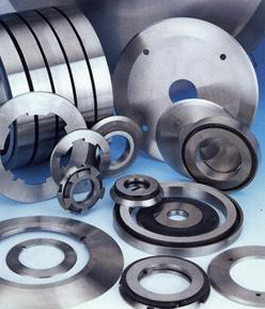 Federal Knife Inc. can supply replacement slitter blades to fit your equipment. We stock blades to fit all popular machines and can custom make slitter blades to your specifications.
All of our circular slitting knives for the converting industry are manufactured to meet or exceed OEM specifications and are made from high quality tool steels.
Federal Knife's slitter blades hold an edge longer and cut cleaner than most other knives on the market. This means less waste and less time spent replacing blades as well as less money for you.
Whether you are cutting paper, film, foil, tape, plastics, labels, rubber or any other material, Federal Knife can "performance match" to your specific applications to get the best blade performance.
Make Federal Knife your first choice for replacement knives, slitter blades and sharpening services
Slitter blades are offered in several grades of tool steel:
FKI All-Cut High Standard Tool Steel
Our high standard carbon grade utilizes special heat treating to ensure a good microstructure and balance of hardness and shock resistance. These knives will deliver an excellent cut and will withstand edge and face bow.
FKI Super-Cut HcHc Tool Steel
The blade for all applications, manufactured from D-2 high carbon-high chromium tool steel, incorporating special chip-resistant bevel designs with blade size, hole location, and thread integrity especially produced for ease of mounting and long-wearing quality operation.
FKI Xtra-Cut Hss Tool Steel
The finest in high speed steel with tungsten. The durable cutting edge is highly resistant to wear and will deliver more cuts with less dust for more profits.
FKI Tungsten-Cut Tool Steel
The carbide grade. This is a premium blade featuring an inlaid tungsten carbide cutting edge to give the maximum amount of cuts per sharpening.
We supply blades to fit the following equipment:
Cameron, Dusenbery, Tidland, Stanford, Arpeco, Beliot, Didde Graphics, Harris, New Era, Schriber, Stacker, Milwaukee Machine, Kolbus, and many others.